Loan Hedging Tools to Win More Business with BLP®
Interest Rate Swaps Without Derivative Implications
To assist you in gaining a competitive edge with Borrower's Loan Protection® (BLP) hedging, we provide you with a variety of marketing tools.
Online Hedging Platform
Comprehensive web-based platform for hedging transactions, without any software to install
Download a custom loan hedge proposal to provide to your customer
Current swap rates always available
Easily add in your institution's credit margin
Calculate rates with varying amortization, terms, and other parameters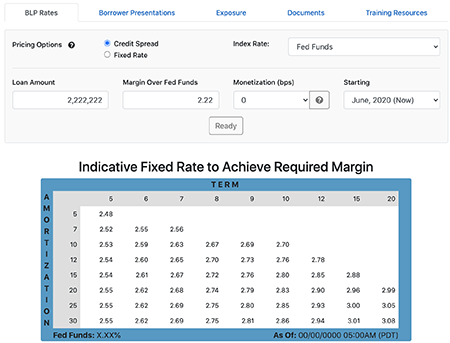 Custom Presentations for Your Borrowers
Prepare your own professional BLP fixed rate pricing proposals that feature your logo with just a click of the button.
Easily download professional hedged loan proposals
Print presentations for various rate scenarios
Provide your borrowers easy-to-understand rate information
Login to BLP Rates and click the "Borrower Presentations" tab to access this feature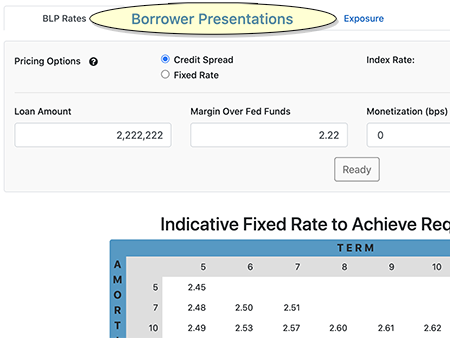 Training Resources
You can start winning more business and retaining more customers by simply accessing our BLP Training Center.
On-demand video training
Document library with various samples
On-site training