De Novo Bank Services
How to Start a Bank | De Novo Banking Services | In-Organization Bank
Starting a new bank has many steps. To open a de novo bank, you have many activities to complete from having the right strategy, generating capital, acquiring customers, and growing staff.
A trusted partner is critical. PCBB has a 25-year plus proven reputation working with over 300+ in-organization and de novo banks. We have the expertise and services to successfully launch new banks, and have the solutions to help them succeed.
We have you covered. After you have started your bank, PCBB can support your operational activities and offer the best technology tools and services to grow your bank.
Key Benefits:
Peace of mind — You focus on the big picture, while we take care of your operational efficiencies and all the banking services you need
Expert support at every stage, from in-organization to de novo bank and beyond
A variety of solutions to ensure both your institution and your customers' banking needs are met, including Cash Management, International Services and Advisory Services
Dedicated to your success and helping you compete, PCBB was created with the sole purpose of helping community banks, which is why we would never compete for your customers
The Stages of Becoming a Bank

In-Formation
Core team established
Register corporation
Build business plan and application
Create brand

In-Organization
Application approved
Business plan approved
Permission to begin capital raise

De-Novo (3-5 years)
Open for business
Approved by state & federal regulators
Consent Order and/or application restrictions

Bank
Profitable entity
Consent orders and/or application constraints removed
Just like any other bank
A Variety of Bank Services to Support Your Growth and Success
Why Work with PCBB?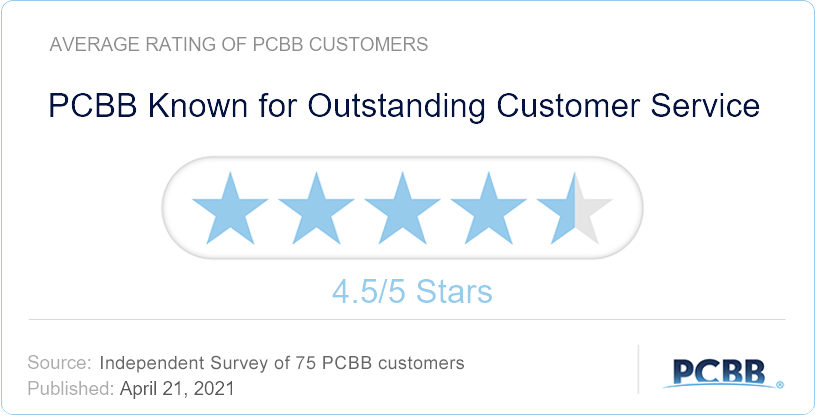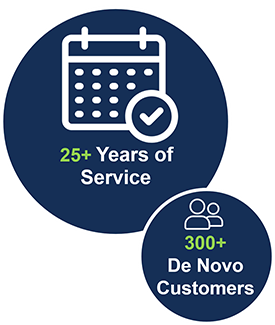 I have worked with PCBB through starting 2 new de novo banks. They were the first to take a risk on a new bank. PCBB stands up for its customers. That loyalty stays forever with us as we grow our bank.