ALLL FIT™ & CECL FIT®
Smooth Transition to CECL Implementation | Current Expected Credit Loss
Transition From ALLL to CECL - The transition from Allowance for Loan and Lease Losses (ALLL) to CECL is key to understanding loan portfolio risk and its impact on earnings.
Flexible Solution and Reporting - CECL FIT is a robust, web-based solution that caters to your specific needs, mitigates risk, provides transparent reporting, and all at an affordable price point.
Expert Advisors - PCBB's Advisors are available, if you need expert guidance any step of the way.
Key Benefits:
Flexible, web-based solution meets your unique needs as you grow
Instantly see the impact of adjustments in real-time, on a customizable, executive dashboard
Assess the impact of credit loss for loans, unfunded balances, and HTM securities
Transparent, supplemental data sources assist in building defensible documentation
Our expert banking Advisors and resource library help you get "exam-ready"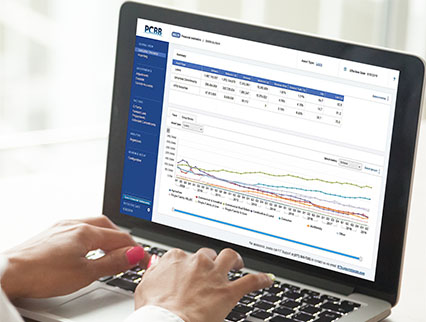 Hear From Our Current CECL Clients
When reviewing our results, PCBB suggested we "sharpen the pencil" in determining our prepayment speeds, so we don't run into issues later. Looking at it from a longer term perspective was a valuable insight and will save us future issues with expected lives.
I am delighted with CECL FIT, which gives us the tools to make those big decisions and see the impact on our reserve.
Discover CECL FIT's Platform
CECL FIT's customizable dashboard, combined with transparent industry data, enables you to apply the current expected credit loss (CECL) standard, even when your loss history isn't sufficient.
CECL FIT's Platform
Advisors Available at Every Step
Sometimes you need extra help. Our Advisors can guide and assist you, while you remain in complete control.
| | |
| --- | --- |
| | Knowledgeable team with decades of banking, accounting, and risk management experience |
| | Personalized education, training, and assistance with your Board |
| | Available from initial setup to quality control, model configuration, reporting, and beyond |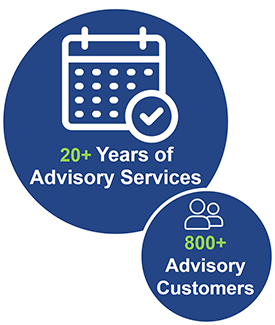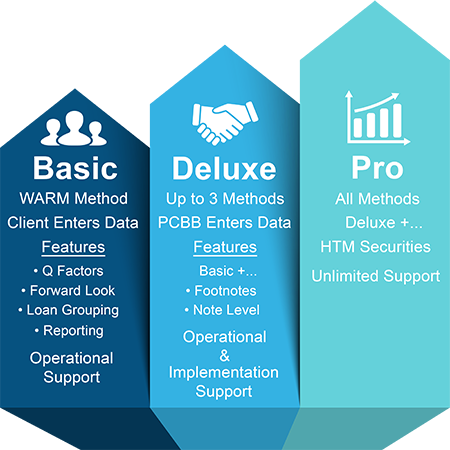 3 Tiers To Fit Your CECL Needs:
Today and Tomorrow
Institutions with less credit deterioration or loss experience can get started quickly and see which works best for each unique loan or securities segment.
With 3 tiers of CECL FIT, you will find a level that fits your unique institution. Our Right FIT Promise allows you to change levels in the future, as your needs change.